Virus Scanners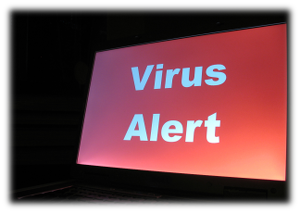 With so many systems connected to the Internet these days, the risk is higher than ever that viruses, trojans, spyware and other malicious software (malware) can find its way onto your computer. Fortunately, there are software packages available which can help protect your system. Unfortunately, a lot of them cost money, and some particularly devious malware developers have disguised their programs to look like the very antimalware programs that are supposed to get rid of them. So we've compiled a short list of some of the best, freely available anti-malware programs to help you out.
NOTE: No antivirus is perfect, and these programs aren't a substitute for care, attention, and good computer hygiene. However they do provide a good front line defence and provide a safety net to catch hopefully anything that might work its way in to your system.
avast! Free Antivirus

Our personal favourite, avast! provides not only antivirus protection but also checks for spyware and other "potentially unwanted programs". avast! runs in the background while you use your computer, and scans files and programs as you run them to make sure they're clean. It also scans files as you download them from the Internet, blocking the download if it detects a problem. It can block hazardous scripts from loading in your web browser (which can infect your system without you even downloading anything), and it scans files coming from instant messenger apps, email clients, and peer-to-peer download programs like BitTorrent. avast! does require registration, however it is free to register for the home antivirus edition (there are two other paid registrations it will offer you as well, which provide more features but the core antimalware protection is available in the free version) and will register you for 12 months of protectio (after which, you can re-register for free for another 12 months, and so on).
Malwarebytes Anti-Malware

Sometimes despite all care and attention and having an up to date virus scanner, something can make it through the cracks. Also, the above antiviruses and other similar programs can be difficult to install when your system is already infected (viruses sometimes actively block the new installation of virus scanners and similar software in an effort to protect itself). Malwarebytes is a free tool that is commonly used to help erradicate an already existing infection where other tools fail. There is a paid version as well that has real-time scanning to protect you in future, similar to other virus scanners.